Today is my sister's birthday. I'm not sure how old she is now...but she's older than I am.
My sister and I used to be really close, but as I've grown older we've grown apart a little bit--which actually seems to be the case with the majority of my family (I guess moving away to college and stuff does that). Regardless, I still think my sister is really awesome, and wickedly creative.
She's always had skills in the visual arts department, which she's used in various craft making and scrapbooking over the years.
Lately, she's gained an interest in going to mountain man rendevous with her her husband where she's learned all kinds of cool stuff about the mountain man era and the kinds of things they used during that time.
And, not surprisingly, she's put her crafting skills into making authentic, leather sheaths, pouches, and belt bags.
Here are a few examples of the cool things she makes by hand: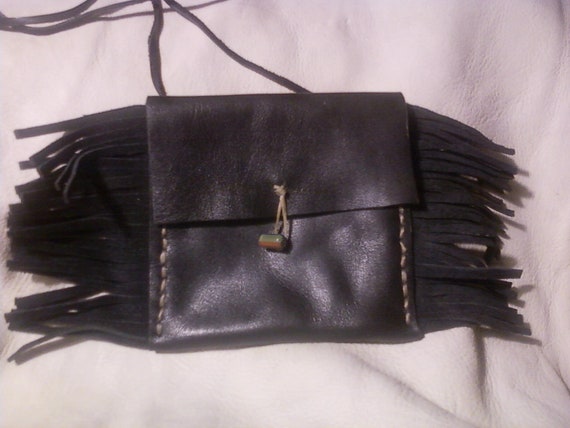 And, if you like it and want to buy something like this, you can! Check out her store,
Clauson Trading
, on Etsy.
There are all kinds of ways to be creative and to use your creative skills, and like writing, I think they all need to be celebrated. As do people. So, here's to creativity and to a happy birthday for my sister, Heidi!
Write on!